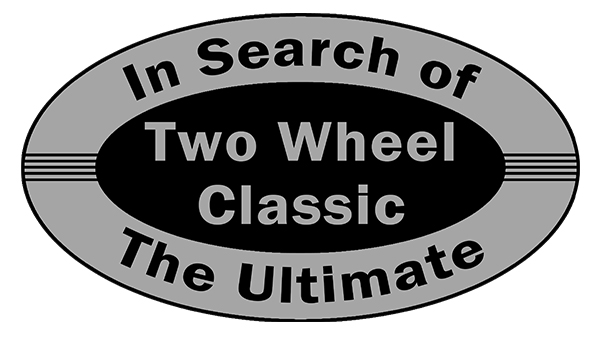 The "Search" for The Ultimate Two Wheel Classic starts on REV TV
The series, produced by hosts Alan Masters and Don Coulombe, will take viewers on an informative and interactive experience each episode as Alan travels around North America in search of the ultimate motorcycles built during the past hundred years.
"In Search of the Ultimate Two Wheel Classic is a perfect series to add to REV TV" said Mike Garrow, President of the network, "Alan and Don bring such insight and passion with this series that it is sure to be a hit with our viewers" he added.
In Search of the Ultimate Two Wheel Classic incorporates the history of the featured motorcycle, which Alan will also take out for a spin. Each episode also has a "Behind The Garage Door" segment shining a spotlight on another two-wheel masterpiece.
"Our show reflexes the passion that Don and I have for motorcycles, especially the classics.
Some have never been seen or ridden in decades. We know the REV TV audience will be thrilled to see these machines of yesteryear that we bring to the screen".
About REV TV: CANADA'S MOTORSPORTS & AUTOMOTIVE DESTINATION is available to over 6 million household across Canada and features over 200 races from around the world and right here at home. From two-wheels to four and so much more. REV TV showcases all forms of high-octane racing, such as MotoGP, World Rally Championship, All Star Circuit of Champions, AMSOIL National Sprint Car Championship, Indy Lights, Super Formula, Castrol® FloRacing Night In America, AMSOIL Championship Snocross, 400 Thunder Drag Racing ARCA Midwest Tour, SPEED SPORT TV, along with news coverage such as The Inside Line (F-1) coverage, Winged Nation Winged Sprint car coverage, Tuning 365 Performance Auto & Sound Magazine, original programming with REV Culture and REV Profiles, All North Racing, prominent interviews, how to and behind the scenes programs and so much more REV TV is your MOTORSPORTS & AUTOMOTIVE DESTINATION 24/7.