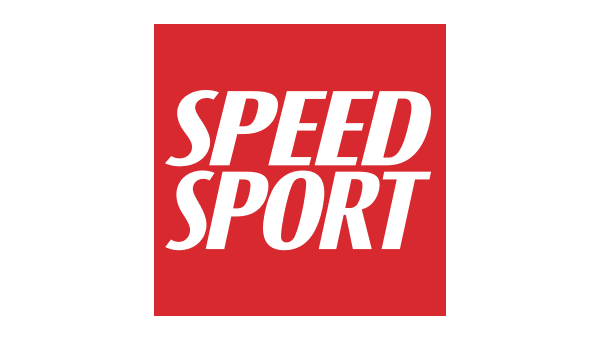 REV TV and SPEED SPORT Extend Race Programs Including ARCA Midwest Tour for 2021 Season
Regarded as America's trusted motorsports authority since 1934, SPEED SPORT has evolved into a leading motorsports media company, delivering top-notch race programming and original series distributed across multiple platforms.
"We have another stacked season of great grassroots racing from our friends south of the border with SPEED SPORT TV" said Mike Garrow President of REV TV Canada. "Building off strong customer feedback we look forward to delivering thirty weeks of new races from SPEED SPORT TV's growing affiliate program along with their exclusive rights deal with the ARCA Midwest Tour" he added.
SPEED SPORT new programming will air weekly, beginning June 6th at 8 PM ET/5 PM PT as SPEED SPORT Sunday Nights! Each week SPEED SPORT will showcase some of the best grassroots motorsports events from across America. The ARCA Midwest Tour will debut Monday June 7th at 9:30 PM ET/6:30 PM PT *subject to race schedule for 2021 season.
"We are thrilled to expand our relationship with REV TV to include the best racing from across the U.S., including the highly competitive ARCA Midwest Tour, and look forward to exposing this great content to our many Canadian friends" said Joe Tripp, CEO at SPEED SPORT.
About REV TV: CANADA'S MOTORSPORTS & AUTOMOTIVE DESTINATION is available to over 6 million households across Canada and features over 200 races from around the world and right here at home. From two-wheels to four and so much more. REV TV showcases all forms of high-octane racing, such as MotoGP, World Rally Championship, All Star Circuit of Champions, AMSOIL National Sprint Car Championship, Indy Lights, Super Formula, Castrol® FloRacing Night In America, AMSOIL Championship Snocross, 400 Thunder Drag Racing ARCA Midwest Tour, SPEED SPORT TV, along with news coverage such as The Inside Line (F-1) coverage, Winged Nation Winged Sprint car coverage, Tuning 365 Performance Auto & Sound Magazine, original programming with REV Culture and REV Profiles, All North Racing, prominent interviews, how to and behind the scenes programs and so much more REV TV is your MOTORSPORTS & AUTOMOTIVE DESTINATION 24/7.
About Turn 3 Media, LLC: Founded in 2011 by motorsports media veterans Ralph Sheheen and Joe Tripp, Turn 3 Media, LLC is the parent company of SPEED SPORT and Sprint Car and Midget Magazine. With a portfolio of award-winning publications, digital media and television under both the SPEED SPORT and Sprint Car & Midget brands, Turn 3 Media has become a leading motorsports media entity, leading the way in creating and distributing credible, authentic motorsports content and marketing solutions. With its very first publication dating back to 1934, SPEED SPORT celebrated its 85th Anniversary in 2019. 
Follow SPEED SPORT:
Follow Sprint Car & Midget:
Follow SPEED SPORT TV: