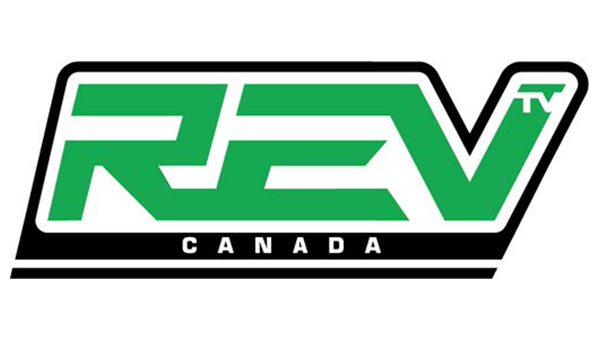 BC Racing Goes Live Coast-to-Coast with Shockwave Seats Canada 200 and National Premiere of "Before I am Gone Documentary"
Victoria, BC, Burlington ON, Canada (August 20th 2020) — REV TV Canada, Canada's Own Motorsports Network, and CHEK Media Group is pleased to announce that Sunday September 6th at 6pm PT/ 9PM ET it will be simulcasting the National premiere of the documentary "Before I am Gone" (Featuring David Smith) founder of SHOCKWAVE Seats and SHOCKWAVE Motorsports whose companies continue to have a profound impact globally on motorsports technology and innovation. The documentary will be followed by the Shockwave Seats Canada 200 Late Model LIVE from Western Speedway in the City of Langford BC starting at 7:15pm PT/ 10:15pm ET on both REV TV and CHEK TV.
The Western Speedway established in 1954 is the longest continually operating racetrack in Canada plays a key role in both the documentary and race viewers will get to see in the beautiful location of City of Langford BC.
"We have always prided ourselves that our track can be number one in family fun that connects our community and its rich history in motorsports" said Daryl Crocker GM of the Western Speedway. "With Chek and REV TV we can now share our racing experience and stories with the rest of Canada over the Labour Day weekend" he added.
"We feel very fortunate to be able to share Dave's story; that centers around the Western Speedway and the Canada 200." said Mike Wavrecan of M1 Films – one of the producers of Before I'm Gone. "It's such an epic event for the community and very proud to be a part of it. It's nice to pull the curtain back a bit to show what goes on behind the scenes."
"We are delighted to be able to showcase the Canada 200 presented by Shockwave Seats live on REV TV along with our broadcast partners CHEK" said Mike Garrow President of REV TV Canada. "We are also thrilled to provide viewers the opportunity to first witness the national premiere of "Before I am Gone" featuring David Smith. As founder of Shockwave Seats, Smith and his team's forethought and innovations in the motorsports world has had tremendous impact on the sport globally."