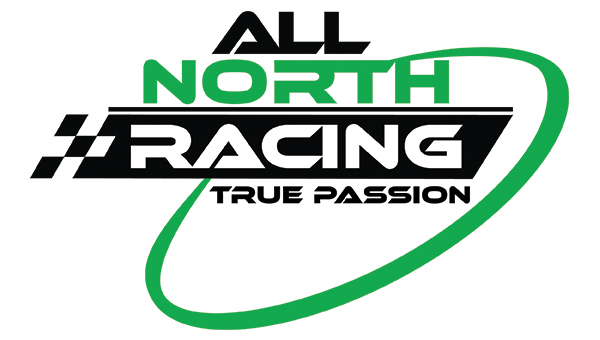 REV TV Rolls Out ALL NORTH RACING for Canadians by Canadians
ALL NORTH RACING is for Canadians by Canadians. Featuring small tracks and big hearts, ALL NORTH RACING is True Passion.
Click HERE to watch the promotional video.
ALL NORTH RACING is a fan, racer, and track produced grassroots racing program that will take you to the heart of the action; it is Racing As it Was (RAW) before big budgets and massive haulers. Because of the submission-based nature of ALL NORTH RACING, some events will be a little RAWer than others, with differences in quality and production, but never lacking in excitement. We want to bring the nation to grandstands across the country. You'll swear you can smell the race fuel.
Along with our submission-based content REV TV will also have a select number of ALL NORTH RACING Live special editions. These will be higher-production programs produced by REV TV, but still filled with the grit and local heroes you expect from ALL NORTH RACING.
There will be no cost to talent and tracks participating in All NORTH RACING; airtime, editing, graphic packaging, closed-captioning services, and commentary—where required—will all be provided to them through this sponsorship. REV TV will also be providing two (2) 30 second commercials and two digital billboards per tv hour for tracks and talent to monetize. ALL NORTH RACING is truly providing Canadian talent and tracks a national platform to showcase their talent and communities!
Submissions details for program airing consideration will be featured on the revtv.ca starting Monday July 7th.
The LIVE series will debut with a showcase of the Avion RS1 Cup Series from Area 27 in Oliver, BC. Formula 1 World Champion Jacques Villeneuve and Canadian racer Trevor Seibert designed the circuit, with Seibert and his company overseeing and performing every facet of the track build.
Live TV Times: Thursday July 8th 2pm ET start with two 12 lap races
Live TV Times: Saturday July 10th 2pm ET start with two 12 lap races
Such notable drivers set to compete are: Andrew Ranger, Trevor Seibert, Ryley Seibert, Sean McIntosh, Noel Dowler, Mark McIntosh, Alex Tagliani, Jason White, and J.F. Laberge.
"The races coming up with the Avion RS1 Cup series are an amazing way to roll out the All North Racing program," said Mike Garrow President of REV TV. "REV TV looks forward to working with various tracks, series and fans to air grassroots racing that will take you to the heart of the action from coast to coast," he added.
"We're pleased to begin this partnership with REV TV Canada and give race fans the opportunity to watch the Avion RS1 Cup Series live from Area 27. With some very talented drivers joining our regular roster of skilled drivers, this is going to be a spectacular show and provide a great kick-off to the summer racing season," said Avion Motorsports General Manager Al Lebert.
About REV TV: CANADA'S MOTORSPORTS & AUTOMOTIVE DESTINATION is available to over 6 million household across Canada and features over 200 races from around the world and right here at home. From two-wheels to four and so much more. REV TV showcases all forms of high-octane racing, such as MotoGP, World Rally Championship, All Star Circuit of Champions, AMSOIL National Sprint Car Championship, Indy Lights, Super Formula, Castrol® FloRacing Night In America, AMSOIL Championship Snocross, 400 Thunder Drag Racing ARCA Midwest Tour, SPEED SPORT TV, along with news coverage such as The Inside Line (F-1) coverage, Winged Nation Winged Sprint car coverage, Tuning 365 Performance Auto & Sound Magazine, original programming with REV Culture and REV Profiles, All North Racing, prominent interviews, how to and behind the scenes programs and so much more REV TV is your MOTORSPORTS & AUTOMOTIVE DESTINATION 24/7.