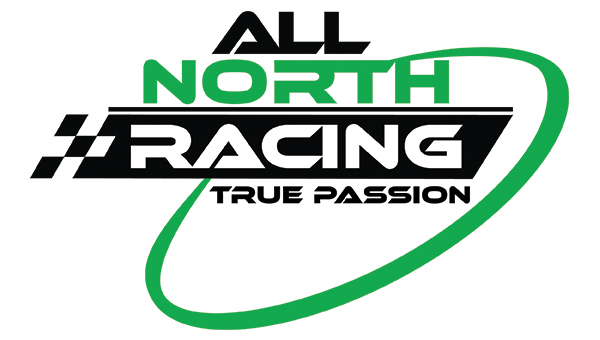 ALL NORTH RACING Submissions Open!
We want to provide you, the grassroots fans, tracks and racers, the people who are the engine powering all of the motorsports we love the opportunity to be featured nationwide in over six million households on REV TV.

Moreover, we want to give you the chance to get your sponsors and supporters even more exposure by offering exclusive commercial opportunities free of charge to all those who submit races. There will be no cost to talent and tracks participating in All NORTH RACING; airtime, editing, graphic packaging, closed-captioning services, and commentary—where required—will all be provided to them through this sponsorship. REV TV will also be providing two (2) 30 second commercials and two digital billboards per tv hour for tracks and talent to monetize. ALL NORTH RACING is truly providing Canadian talent and tracks a national platform to showcase their talent and communities!

What we are looking for is real racing, by real racers. Four wheels, two wheels, skis, dirt, asphalt, snow, sea, kids, adults, amateurs, semi-pros, you name it; as long as it has a motor and is competing against other motors we are open to reviewing it.

Because we know it has been a rough few years for live, on-track action, we are extending our submission period to include races from as far back as 2019; however, this will be in the short term, as what we really want to see is what you racers ripping it up in 2021 and beyond!
This is a submission based program, so you will be providing the footage, but don't worry, it doesn't have to be perfect, we will help you through this process. What we are after is a down-to-earth motorsports experience that's RAW: Racing As it Was. 
So, if you think you have the perfect race drop us a line at

This email address is being protected from spambots. You need JavaScript enabled to view it.

 and we will get the review process rolling!
About REV TV: CANADA'S MOTORSPORTS & AUTOMOTIVE DESTINATION is available to over 6 million household across Canada and features over 200 races from around the world and right here at home. From two-wheels to four and so much more. REV TV showcases all forms of high-octane racing, such as MotoGP, World Rally Championship, All Star Circuit of Champions, AMSOIL National Sprint Car Championship, Indy Lights, Super Formula, Castrol® FloRacing Night In America, AMSOIL Championship Snocross, 400 Thunder Drag Racing ARCA Midwest Tour, SPEED SPORT TV, along with news coverage such as The Inside Line (F-1) coverage, Winged Nation Winged Sprint car coverage, Tuning 365 Performance Auto & Sound Magazine, original programming with REV Culture and REV Profiles, All North Racing, prominent interviews, how to and behind the scenes programs and so much more REV TV is your MOTORSPORTS & AUTOMOTIVE DESTINATION 24/7.