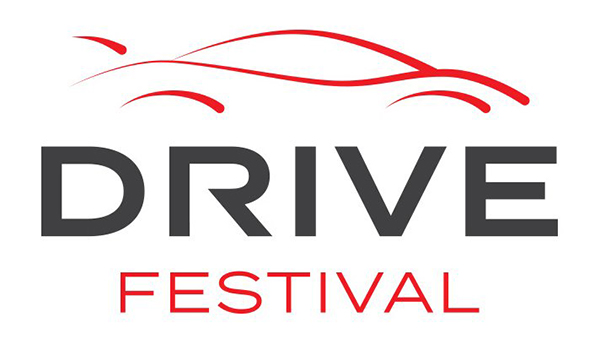 REV TV Becomes Media Broadcast Presenter of DRIVE FESTIVAL
"REV TV is very excited to be a part of Drive Festival this new interactive consumer experience," said Mike Garrow President of REV TV. "Adam Ruppel and Fred Cox the Co-founder and managing partner of this event along with a number of very recognized brands in the audio, tuning and motorsports space will give guests a truly hands-on experience for the entire family, we look forward to what will be a very strong turnout" he added.
Click here to watch the DRIVE FESTIVAL trailer!
REV TV will be on location providing event coverage and recording new feature programs to air on the network from REV Culture with Todd Lewis to behind-the-scenes footage of what goes into bringing Drive Festival to life.
REV TV and DRIVE FESTIVAL are also offering a joint promo code (enter REVTV at checkout) for 20% off all admissions to the Festival. Visit Drivefestival.com for more details.
"REV TV is an excellent partner to work with promoting Drive Festival. Their enthusiasm, reach and passion for the wide array of motorsports and automotive provides a terrific fit with Drive Festival. REV TV delivers a much-needed destination for our community" says Adam Ruppel.
About REV TV:
CANADA'S MOTORSPORTS & AUTOMOTIVE DESTINATION is available to over 6 million household across Canada and features over 200 races from around the world and right here at home. From two-wheels to four and so much more. REV TV showcases all forms of high-octane racing, such as MotoGP, World Rally Championship, All Star Circuit of Champions, AMSOIL National Sprint Car Championship, Indy Lights, Super Formula, Castrol® FloRacing Night In America, AMSOIL Championship Snocross, 400 Thunder Drag Racing ARCA Midwest Tour, SPEED SPORT TV, along with news coverage such as The Inside Line (F-1) coverage, Winged Nation Winged Sprint car coverage, Tuning 365 Performance Auto & Sound Magazine, original programming with REV Culture and REV Profiles, All North Racing, prominent interviews, how to and behind the scenes programs and so much more REV TV is your MOTORSPORTS & AUTOMOTIVE DESTINATION 24/7.
About Drive Festival:
DRIVE Festival will showcase the best in new car technology and offer unparalleled test drive opportunities on 3 test tracks. Plus, see and hear the best collections of exotic, manufacturer & classic cars roar up the Dream Car Speed Run all weekend long. It's three days of automotive nirvana taking place September 10-12 at Canadian Tire Motorsport Park. drivefestival.com