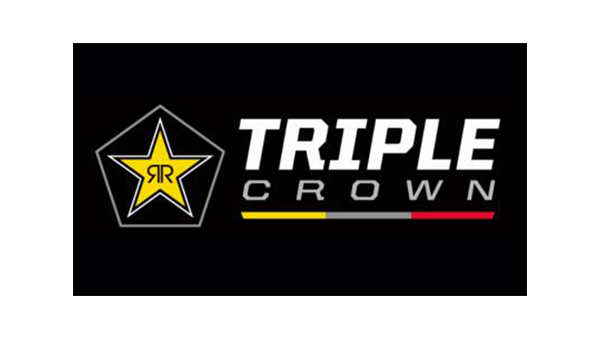 Rockstar Energy Triple Crown 2020 Series LIVE on REV TV Canada
Burlington ON, Canada (July 23rd, 2020) — REV TV Canada, Canada's own motorsports network, is pleased to announce that it will be airing the Rockstar Energy Triple Crown 2020 series live with additional race re-airings on the network.
The series begins with back-to-back races on Saturday July 25th starting at 10 am ET and on Sunday July 26th starting at 1 pm ET.
"As Canada own Motorsports network we are thrilled to be working with the Jetwerx team who bring you Canada's premier motocross racing" said Mike Garrow President on REV TV Canada. "This series is sure to deliver on excitement now that we are back to racing and it will only further enhance the great coverage Jetwerx has delivered with their weekly show Inside X which we are also proud to air" he added.
"We are excited to be one of the Premier race series' on REVTV, I am certain the fans will enjoy the epic race action of the Rockstar Energy Triple Crown" said Justin Thompson CEO of Jetwerx.
Here is the list so far of races set for the series with additional dates to be added in the coming weeks.
 July 25 Courtland, ON Gopher Dunes
 July 26 Courtland, ON Gopher Dunes
 August 8th Walton Raceway
 August 9th Walton Raceway
 August 16th Walton, ON - Walton Raceway
 August 28th Ottawa, ON - Sand Del Lee
 August 29th Ottawa, ON - Sand Del Lee
 September 5 Deschambault, QC - Motocross Deschambault
 September 6 Deschambault, QC - Motocross Deschambault
To find out more info about the Rockstar Energy Triple Crown please visit: www.rockstartriplecrown.com