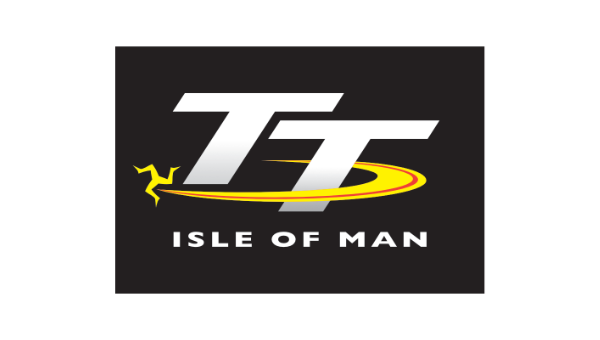 REV TV Brings the Ultimate Motorcycle Race—the Isle of Man TT—to Canadians in a Multi-Year Deal
Burlington, ON (May 26, 2022) — REV TV YOUR MOTORSPORTS & AUTOMOTIVE DESTINATION 24/7 is thrilled to announce that we have signed a multi-year deal to bring one of the world's must-see motorsports events to Canadians: The Isle of Man TT.
219 turns, speeds in excess of 200 miles-per-hour, all on 37.7 miles of twisting, narrow mountain roads that days before were travelled by farmers and folks on their way to work, the Isle of Man TT, or Tourist Trophy, is an event like no other. Since 1907 the Mountain Course has been the ultimate test of rider and machine, and for the month of June the 2022 TT lives on REV TV. Featuring 15 hours of programming that includes documentaries, previews, qualifying and race highlights from all categories—Sidecar, Superstock, Supersport, Superbike, and Senior— as well as review shows, you won't miss a moment of Manx action.
"REV TV is thrilled to be able to be the exclusive home in Canada to arguably one of the most historic and longest running motorsports events in the world in the Isle of Man TT," said Mike Garrow CEO of REV TV. "Viewers are about to witness a month-long happening that is more than just a motorsports event, it is a testament to human bravery and mechanical ingenuity rightfully earning the moniker of 'The Greatest Race on Earth,'" he added.
"The Isle of Man TT Races is the world's most accessible and visceral motorsport event", said Paul Phillips, TT and Motorsport Development Manager, Isle of Man Government, "and we are really looking forward to delivering all of the best action from the TT Mountain Course into homes across Canada this year via our new partnership with REV TV. Motorbike fans, and people being introduced to the event for the first time are in for a real treat."
Coverage of the 2022 Isle of Man TT is brought to you in part by Motul, the leader in the synthetic lubricants industry, and begins at the start of June and proceeds to the end of the month. Check revtv.ca for air times and further information.
About the Isle of Man TT
Every May and June the Isle of Man, a small country nestled between England and Ireland, turns into motorcycle nirvana as the world's greatest road racers gather to test themselves against the incredible "Mountain Course"—a 37.73 mile beast of a course carved out of the Island's public closed roads.
About Motul
Motul is a world-class French company specializing in the formulation, production, and distribution of high-tech engine lubricants (two-wheelers, cars, and other vehicles) as well as lubricants for industry via its Motultech activity. Present in more than 120 countries, Motul USA was established in 1989 as a subsidiary of Motul France and is based in Southern California. Motul is recognized as the specialist in synthetic lubricants. As early as 1971, Motul was the first lubricant manufacturer to pioneer the formulation of a 100% synthetic lubricant for automotive engines, the 300V lubricant, making use of Esters technology and issued from the aeronautical industry.
Throughout the years, Motul has gained experience as an official supplier to many racing teams and manufacturers and contributes with them to further technological development in motorsports. Motul is supporting those teams in international competitions such as: 24 Hours of Le Mans (cars and motorcycles), FIA World Endurance Championship, IMSA WeatherTech SportsCar Championship, Super GT, Formula Drift, Pikes Peak, Dakar, Tour Auto, Le Mans Classic, MotoGP, World Superbike, World MX, FIM Endurance World Championship, IOM TT, MOTUL FIM and score of others.
About REV TV 
YOUR MOTORSPORTS & AUTOMOTIVE DESTINATION is available to over 6 million households across Canada and features over 200 races from around the world and right here at home. From two-wheels to four and so much more. REV TV showcases all forms of high-octane racing, such as MotoGP, Monster Jam, AMA Supercross, World Rally Championship, IMSA WeatherTech SportsCar Championship, Indy Lights, World Endurance Championship, World RX Championship, IndyCar Classics, SPEED SPORT TV, along with news coverage such as The Inside Line (F1), Winged Nation (winged sprint cars) and Tuning 365 Performance Auto & Sound Magazine. We also have a slate of original programming with REV Culture with Todd Lewis that features interviews with motorsports luminaries, All North Racing which focuses on grassroots racing, a slew of how-to and behind-the-scenes programs, and so much more. REV TV is your MOTORSPORTS & AUTOMOTIVE DESTINATION 24/7.