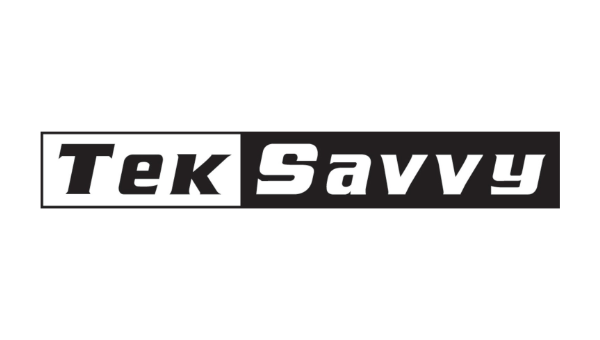 TekSavvy Answers the Call to Add REV TV to its Systems!
Burlington, ON (May 9, 2022) — REV TV YOUR MOTORSPORTS & AUTOMOTIVE DESTINATION 24/7 is excited to announce that TekSavvy Solutions Inc.'s (TekSavvy) TV customers will now be able to get rev'd up with the live races from around the world and right here at home, from some of the biggest motorsports series in the world, as well as motorsports and motoring culture and lifestyle programming, because REV TV is a part of their channel lineup!
"REV TV is excited to further expand our channel's distribution across Canada thanks to TekSavvy, Canada's Largest independent telecom service company," said Mike Garrow CEO of REV TV. "Now even more Canadians from coast-to-coast will have access to REV TV programming 24/7, which features over ninety live races from around the world from series like MotoGP, the IMSA WeatherTech SportsCar Championship and Indy Lights, as well as programming like the family-friendly Monster Jam, and so much more. We can't wait for TekSavvy customers to get in on the action that we offer 24/7," he added.
"REV TV's line-up of live racing and automotive content offers our customers access to more of what they love right on their TV, phone or tablet." Said Jeremy McCarthy, TekSavvy's Director of Video Product Management. "We think our customers will love it and we're excited to be offering it"
REV TV is located at channel 439 and 241 for TekSavvy TV customers in Quebec. TekSavvy TV customers can add REV TV to their own line-up by using the MySavvy customer portal at www.mysavvy.teksavvy.com and adding to a TekSavvy TV Pick Pack starting at $20.00 per month or the Sports Plus theme pack.
About TekSavvy
TekSavvy has been proudly serving Canadians with award-winning telecom services and fighting for consumers' rights for more than 20 years. TekSavvy is committed to providing quality competitive choice and closing the digital divide in Canada. TekSavvy has offices in Chatham, Ontario and Gatineau, Quebec, and is Canada's largest independent telecom service company, serving more than 300,000 customers from coast to coast.
About REV TV
YOUR MOTORSPORTS & AUTOMOTIVE DESTINATION is available to over 6 million households across Canada and features over 200 races from around the world and right here at home. From two-wheels to four and so much more. REV TV showcases all forms of high-octane racing, such as MotoGP, Monster Jam, AMA Supercross, World Rally Championship, IMSA WeatherTech SportsCar Championship, Indy Lights, World Endurance Championship, World RX Championship, IndyCar Classics, SPEED SPORT TV, along with news coverage such as The Inside Line (F1), Winged Nation (winged sprint cars) and Tuning 365 Performance Auto & Sound Magazine. We also have a slate of original programming with REV Culture with Todd Lewis that features interviews with motorsports luminaries, All North Racing which focuses on grassroots racing, a slew of how-to and behind-the-scenes programs, and so much more.