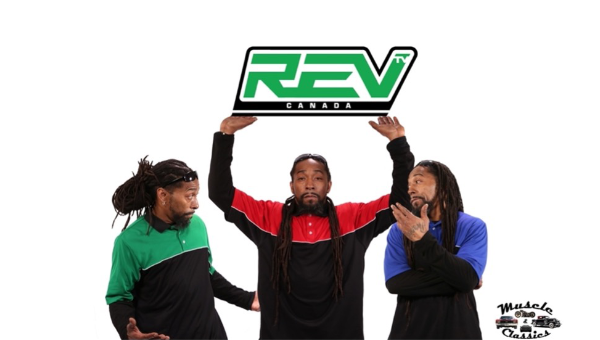 Muscle & Classics Celebrates Car Enthusiasts All Over the World!
Burlington, ON (April 17, 2023) — REV TV, CANADA'S MOTORSPORTS & AUTOMOTIVE DESTINATION 24/7 is thrilled to announce that, IT'S THAT TIME AGAIN! Muscle & Classics, a family-oriented motoring and motorsports program, is on REV TV! Join 3SPEED as they highlight stories filled with teaching opportunities and learning experiences.
Muscle & Classics will provide history about the automotive industry, reveal hidden gems in home garages, explore youth engagement in the sport, give insight into some of the top auto builders around the globe, and share helpful tips in our Safety Corner!  
"It is a great pleasure to have 3SPEED and their program Muscle & Classics on REV TV," said Ed Kanerva, Director of Programming and Marketing at REV TV. "3SPEED's enthusiasm and knowledge for all things motoring is infectious and I am sure our fans across Canada will thoroughly enjoy going along for the ride that is Muscle & Classics." 
Muscle & Classics airs Saturdays at 11:30AM ET on REV TV.           
ABOUT MUSCLE & CLASSICS
Muscle & Classics, is created and produced by Port City Media Group and celebrates the culture of motorsports bringing families and car enthusiasts together, changing the world one motor at a time.