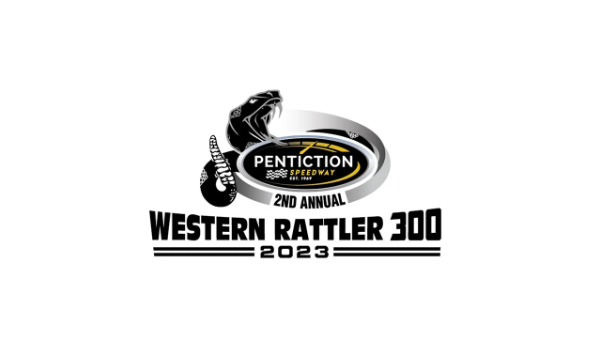 Canada's Richest Late Model Payout West of Nova Scotia is LIVE on REV TV!
Burlington, ON (April 27, 2023) — REV TV CANADA'S MOTORSPORTS & AUTOMOTIVE DESTINATION 24/7 welcomes the return of a race that is quickly becoming one of Canada's crown jewels of late model racing, the Western Rattler 300 from beautiful Penticton Speedway, in Penticton, BC on May 6th.
The Penticton Speedway is putting on the largest winning prize in late model racing west of Nova Scotia, with a purse totaling $75,000. The second annual Western Rattler 300 is set to be even better than last year with some of the best oval racers in Canada going head-to-head in Street Stocks and Late Models.
"As fans of late model racing and grassroots racing of all kinds, we are thrilled to continue our relationship with the incredible facility that is Penticton Speedway," said Ed Kanerva, Director of Marketing and Programming at REV TV. "With a purse and a stout entry list of racers raring to go after a long winter break, you know there will be fireworks, so get the popcorn and a bev of your choice ready for some stock car Saturday Night!"

"We are thrilled to bring back the Western Rattler 300 to the Penticton Speedway for another exciting year. This premier event showcases the best of late models and street stock race cars, with the winner of the Western Rattler 300 receiving $20,000," said Trevor Seibert, co-owner of the Penticton Speedway. "As a venue that caters to racers of all levels, from grassroots to professional race series, we are proud to host such a prestigious event as the first race of the season. We invite all racing fans to join us in person or if you can't tune in on REV TV for an unforgettable experience at the Penticton Speedway!"

The Western Rattler 300 will go LIVE on REV TV on May 6th at 7PM PT / 10PM ET.
About Penticton Speedway:
The newly renovated Penticton Speedway is a popular destination for racing enthusiasts and fans of adrenaline-pumping motorsports. Located in Penticton, British Columbia, Canada, the speedway features a 1/4 mile high-banked oval track, where drivers compete in a variety of races, including stock cars, sprint cars, Legends, hit to pass and many others. New this year is the Place to Race Driving Experience - where you can be a race car driver for the day. The venue also offers a family-friendly atmosphere, with ample seating, concessions, and a fan zone for the off-track entertainment. Whether you're a seasoned race fan or just looking for a fun night out with the family, the Penticton Speedway is sure to provide an exciting and memorable experience.