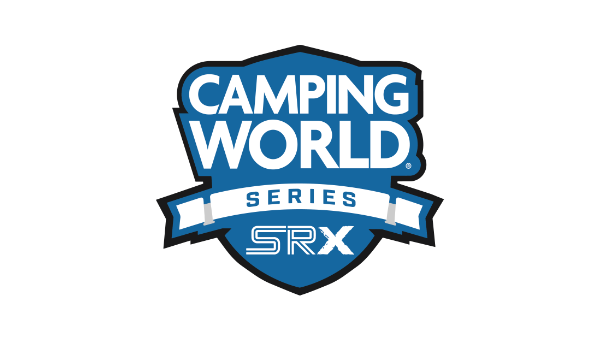 SRX Racing to Air Live on REV TV!
Burlington, ON (July 11, 2023) — REV TV CANADA'S MOTORSPORTS & MOTORING DESTINATION 24/7 has heard the calls of countless Canadians and is will be bringing the Camping World SRX Series LIVE to Canadians for six consecutive Thursday nights of primetime, short track racing action.
The Camping World SRX Series pits champions from NASCAR and IndyCar against each other in identically prepared cars on iconic short tracks across the United States. The best short tracks meet the biggest stars in a celebration of grassroots racing, with the first event firing on all cylinders from the half-mile Stafford (CT) Motor Speedway, where the very first SRX event took place in 2021. Previous NASCAR Cup Series champions Tony Stewart, Kevin Harvick, Bobby Labonte, and Brad Keselowski will be in the field racing against former IndyCar stalwarts Marco Andretti, Tony Kanaan and Canada's own, "the Thrill from West Hill" Paul Tracy. Rising star Hailie Deegan will also be in competition, as will NASCAR Daytona 500 winners Denny Hamlin and Ryan Newman and former NASCAR stars Clint Bowyer and Ken Schrader. 
"Racing fans love to ponder 'what ifs,' 'what if an Indy 500 winner faced a Daytona 500 winner in the same machine?' "What if a NASCAR champion squared off against an IndyCar champion on dirt?' The Camping World SRX Series answers these hypotheticals in a truly exciting and entertaining way," said REV TV Director of Marketing and Programming Ed Kanerva. "If you like racing, you can be guaranteed one, or all of your faves will be competing in SRX, as they have produced a lineup of legendary racing luminaries, and schedule of tracks sure to scintillate; Thursdays at 9PM ET just became 'must experience' viewing  on REV TV."
"We've heard the fans from Canada weigh in and we didn't want to let them down," said SRX Chief Executive Officer, Don Hawk. "Canada is home to some of the best race fans in the world, and we're thrilled to bring SRX into the Canadian market, and can't wait for this Thursday Night." 
The 2023 Camping World SRX season will make its debut LIVE on July 13th at 9PM ET. Two-time NASCAR champion Joey Logano will serve as guest analyst for the first race, joining lap-by-lap announcer Allen Bestwick in the booth to call the action. Nicole Briscoe will host the telecast while Matt Yocum will report from the pits.

Camping World SRX Series Schedule
Stafford Motor Speedway | 7/13 | 9PM ET
Thunder Road Speedbowl | 7/20 | 9PM ET
Motor Mile Speedway | 7/27 | 9PM ET
Berlin Raceway | 8/3 | 9PM ET
Eldora Speedway | 8/10 | 9PM ET
Lucas Oil Speedway | 8/17 | 9PM ET
About The Camping World SRX Series
Superstar Racing Experience (SRX) was created by Sandy Montag and The Montag Group, Investor and former NASCAR COO, George Pyne, NASCAR Hall of Famer and legendary driver Tony Stewart, and NASCAR Hall of Fame Crew Chief and Owner Ray Evernham. Over the first two seasons of SRX, the six-race series has featured drivers from a variety of racing backgrounds with an emphasis on champion-level drivers. SRX has seen some of the sport's biggest names compete including: Tony Stewart, Bill Elliott, Chase Elliott, Tony Kanaan, Paul Tracy, Bobby Labonte, Willy T. Ribbs, Hailie Deegan, Ryan Blaney, Ryan Newman, Greg Biffle, Marco Andretti, Matt Kenseth, Michael Waltrip, Josef Newgarden, Ryan Hunter-Reay, Helio Castroneves, and many more.
In 2022, the series field featured a total of five NASCAR Cup Series Championships, three IndyCar Series Championships, four Daytona 500 Winners, five Indianapolis 500 Winners and four NASCAR Hall of Fame Drivers. Tony Stewart claimed the inaugural SRX Championship in 2021 and Marco Andretti claimed the 2022 Championship.