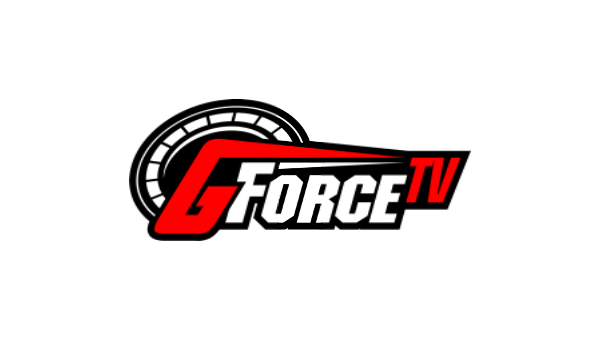 GForce Presents Full Force, Weekly Coverage of Motorsports Racing from Across Ontario on REV TV!
Burlington, ON (May 10, 2023) — REV TV CANADA'S MOTORSPORTS & AUTOMOTIVE DESTINATION 24/7 is pleased to announce that GForceTV, Canada's premier digital media production team specializing in short track motorsports racing will debut GForce presents Full Force every Wednesday night at 9PM ET starting May 24th on REV TV.
The GForce presents Full Force weekly program will feature such Ontario based series as the APC Pro Late Model Tour, Quick Wick Super Stock Series, Ohsweken Dirt Races, along with other selected events throughout the 2023 season.
"REV TV is delighted to welcome GForce TV motorsports coverage to our Network," said REV TV Director of Marketing and Programming Ed Kanerva. "The Full Force weekly block on Wednesday nights is sure to connect with our viewers who are big supporters of grassroots racing. From the asphalt to the dirt, late models to sprint cars Wednesday nights will be 'Full Force' on REV TV."
GForce presents Full Force will feature a star-studded roster of on air talent, including Greg Calnan, Jamie Maudsley, and Adam Ross whose wealth of racing knowledge and insight is sure to entertain viewers each week. 
According to Clinton Geoffrey, GForceTV's Roving Reporter and Victory Lane Quarterback, the show is a testament to the GForce team's commitment to its competitors and fans. "We are so proud of our competitors and the races they put on which is why we are always seeking additional ways to get eyeballs on our various series partners," said Geoffrey. "This programming partnership with REV TV further allows us to provide national linear television exposure here in Canada for these series, tracks and teams. GForce TV is proud to work with REV TV."  
About GForceTV: 
GForceTV is Canada's premier digital media production team specializing in short track motorsports. With a focus on producing high-quality, engaging content, GForceTV has become a leader in the industry, working with some of the biggest names in motorsports.