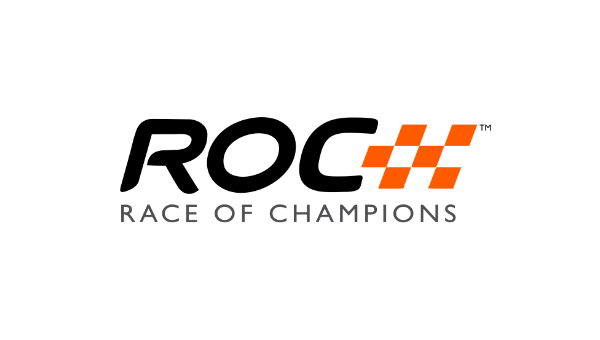 The Race Of Champions Returns to the Land of Snow + Ice!
Burlington, ON (January 26, 2023) — REV TV CANADA'S MOTORSPORTS & AUTOMOTIVE DESTINATION 24/7 is thrilled to announce that we are set to air the chilled and blisteringly fast Race Of Champions Snow + Ice from Pite Havsbad, the biggest resort in the North of Sweden.
Some of the world's best drivers from several major motorsport series—including Formula 1, World Rally, NASCAR, IndyCar, Le Mans, Touring Cars, and X-Games—come together for a unique chance to compete head-to-head in identical cars to decide who really is the fastest of them all, the "Champion of Champions," and to crown the "World's Fastest Nation" in the ROC Nations Cup.
"Last year's Race Of Champions was an absolute pleasure with its mixture of super fast racers, freezing temperatures and frivolity," said Ed Kanerva, Director of Programming at REV TV. "It is a delight to see some drivers from such a wide range of disciplines going head-to-head and letting their hair down in such a fun environment, and, as exciting as the racing is, we can't wait to see who takes the polar plunge into the Baltic this year!"

To see all of the incredible drivers involved in this year's ROC click HERE.
"We are very happy that Canadian motorsport fans will be able to watch the return of the Race Of Champions World Final on Snow + Ice, to the frozen ocean 60 miles from the Arctic Circle at Pite Havsbad in Sweden on REV TV," said Fredrik Johnsson, President of Race Of Champions. "It will be wonderful to see how some of the world's best drivers adapt to the circuit, especially the newcomers, and to see who will come out on top.".
Built on the frozen Baltic Sea, the ROC SNOW+ICE course will use the series' iconic parallel track and cross-over bridge. This proprietary track design ensures the head-to-head action fans have come to expect from ROC, and is optimized for broadcast productions. ROC is dedicated to providing a platform for innovation and 2023 marks the return of the incredible all-electric FC1-X. This commitment includes cars powered by electric and 100% fossil-free biofuel engines.
The ROC Nations Cup will be broadcast LIVE on Saturday, January 28th at 6AM ET, with the Race Of Champions airing on Sunday, January 29th at 3PM ET  following REV TV flag-to-flag live coverage of the Rolex 24 Hours of Daytona The Race Of Champions 2023 series will also have highlight airings that will be available in the weeks following.

About Race Of Champions:
The Race Of Champions (ROC) is a defining contest in global motorsports. For over 30 years it has given audiences and world champions a unique head-to-head showdown designed to level the playing field and crown the world's very best of the best. ROC draws on a diversity of disciplines from Formula One®, IndyCar®, and other open-wheel leagues, to the grittier contests of NASCAR®, World RallyCross® and even MotoGP®, as it travels the world and exotic venues. 
About REV TV 
YOUR MOTORSPORTS & AUTOMOTIVE DESTINATION is available to over 8 million households across Canada and features over 200 races from around the world and right here at home. From two-wheels to four and so much more. REV TV showcases all forms of high-octane racing, such as MotoGP, IMSA WeatherTech SportsCar Championship, Monster Jam, World Rally Championship, INDY NXT, World RX Championship, WorldSBK, along with news coverage such as The Inside Line (F1), Winged Nation (winged sprint cars) and PASMAG's Tuning 365. We also have a slate of original programming with REV Culture with Todd Lewis that features interviews with motorsports luminaries, All North Racing which focuses on grassroots racing, a slew of how-to and behind-the-scenes programs, and so much more. REV TV is your MOTORSPORTS & AUTOMOTIVE DESTINATION 24/7.