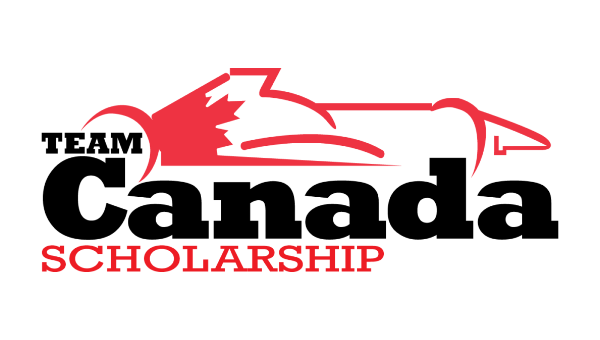 See the Future of Canadian Motorsports Kick Start Their Journey on REV TV!
Burlington, ON (September 23, 2022) — REV TV Canada, YOUR MOTORSPORTS & AUTOMOTIVE DESTINATION 24/7, is thrilled to announce that the Team Canada Scholarship Shootout special will race onto your screen on September 26th, at 8PM ET!
Over the course of two days six talented young Canadian drivers competed for the chance to represent the Great White North in Great Britain at the renowned Formula Ford Festival and Walter Hayes Trophy race. The competitors were judged under the watchful eyes of an esteemed who's who of Canadian motorsports including IndyCar stars James Hinchcliffe and Robert Wickens, as well as Team Canada founder Brian Graham, IMSA driver Kyle Marcelli, and renowned IMSA engineer Ian Willis. Along with driving challenges, which took place on the CTMP Driver Development Track—a 2.88-kilometre racetrack and advanced driver training facility located at Canadian Tire Motorsports Park—the drivers were also engaged in media training challenges facilitated by REV TV and legendary motorsports broadcaster Todd Lewis. The result was a full spectrum of what the drivers can expect from a career in motorsports at the highest level, and we were there to capture it all!
The six finalists were chosen from the top amateur Canadian drivers, ages 16-20, from all aspects of the sport.
The drivers selected are:
Robert Soroka 20, from Toronto, ON. Karting
Louka St. Jean 16, from Lorraine, QC. F4 United States
Kevin Foster 18, from Calgary, AB. Karting
Jake Cowden 18, from Aurora, ON. F1600
Emily Ryan 19, from Barrie, ON. F1200
Connor Clubine 18, from Brantford, ON. F1600
"We are deeply invested in the future of motorsport in Canada and our media partnership with Team Canada Scholarship exemplifies that," said Niall Mulholland, Director of Business Development and Sales at REV TV. "We are excited to support and showcase Canadian talent in a fun and exciting way with our Team Canada Scholarship Shootout special and see it as a stepping stone not only for the winners, but for our further involvement with the Scholarship; a relationship that demonstrates REV TV's ability to work with partners in unique ways to help them achieve their goals." 
The Team Canada Scholarship Shootout special is just one facet of what is set to be an ongoing strategic partnership between REV TV and the Team Canada Scholarship. This partnership will see not only the production of content, both long and short form, but also REV TV assisting in the acquisition of sponsorships and charitable donations to help ensure the longevity of the Team Canada Scholarship.
"We are excited to enter into a relationship with REV TV as we both share a vision of promoting young Canadian racers," said Brian Graham, Founder and Director of Team Canada Scholarship. "We look forward to working together and welcome the opportunity it brings to grow the Team Canada Scholarship program."
The Team Canada Scholarship Shootout special will debut on September 26th at 8PM ET and will chronicle the trials and tribulations of the competitors, as well as the jubilation of the winners; see the future of Canadian motorsports today!
About the Team Canada Scholarship
Started in 2011 by Brian Graham of Brian Graham Racing, the Team Canada Scholarship was launched to send young Canadian drivers to battle with the best young drivers in the world at the legendary Formula Ford Festival held at the Brands Hatch circuit in the UK each Fall. The mission of the Team Canada Scholarship is to grow amateur motorsports in Canada by raising the profile of the sport and providing opportunities for aspiring youth racers to move up through the ranks and get international motorsports experience and exposure.
About REV TV 
YOUR MOTORSPORTS & AUTOMOTIVE DESTINATION is available to over 6 million households across Canada and features over 200 races from around the world and right here at home. From two-wheels to four and so much more. REV TV showcases all forms of high-octane racing, such as MotoGP, Monster Jam, AMA Supercross, World Rally Championship, IMSA WeatherTech SportsCar Championship, Indy Lights, World Endurance Championship, World RX Championship, IndyCar Classics, SPEED SPORT TV, along with news coverage such as The Inside Line (F1), Winged Nation (winged sprint cars) and Tuning 365 Performance Auto & Sound Magazine. We also have a slate of original programming with REV Culture with Todd Lewis that features interviews with motorsports luminaries, All North Racing which focuses on grassroots racing, a slew of how-to and behind-the-scenes programs, and so much more. REV TV is your MOTORSPORTS & AUTOMOTIVE DESTINATION 24/7.