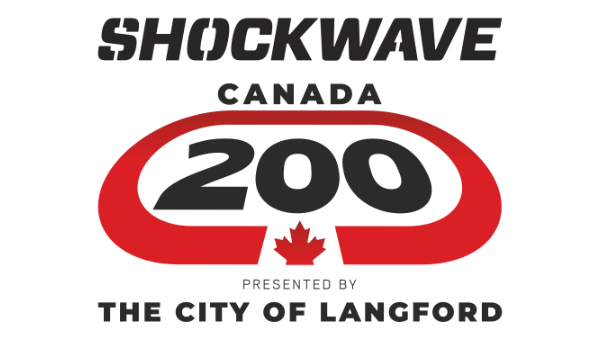 Legendary Late Model Race Lights Up the Long Weekend!
Burlington, ON (August 31, 2022) — REV TV, YOUR MOTORSPORTS & AUTOMOTIVE DESTINATION 24/7, is set to send off the summer with a bang with the live broadcast of the 44th running of the Canada 200 from Westshore Motorsports Park in Langford, BC.
The setting for this legendary late model race is equally historic. Westshore Motorsports Park is Western Canada's oldest speedway having been in operation since 1954, and launching the careers of Canadian motorsports legends such as the first Canadian to race in the Indianapolis 500, Billy Foster, and multi-time Daytona 500 runner Roy Smith. Winning the Canada 200 can launch a driver's career or cement a legacy, making it one of the most highly sought after wins of the season, leading to large fields and competitive racing.
"We are thrilled to have the Canada 200 back live on REV TV again this year," said Ed Kanerva, Director of Marketing and Programming at REV TV. "The evening of short track action will mark the end of a long weekend full of live racing on REV TV, which also includes MotoGP and Indy Lights races, and it is a great way to end the summer season on a high note."
"With 40 cars entered for this year's 200, I believe this to be the strongest field the 200 has ever seen in its 44-year history," said Westshore Motorsports Park General Manager, Daryl Crocker. "The anticipation is mounting, as everyone wants to have their name on the $15,000 winners' cheque, and more importantly, the Reg Midgley Canada 200 Trophy."
The 44th running of the Canada 200 goes live on Sunday, September 5th at 9PM ET. 
About Westshore Motorsports Park
Western Speedway is Canada's longest continually operating Speedway. It is 4/10's of a mile and nearly dead flat. This flat construction is thought to be a big factor in why so many well-known Canadian racers have called the track home. 2022 will unfortunately be the final season for Western Speedway, but the racing community on Vancouver Island is so vast and strong, that it will only be a matter of time before there is a new track to call home. 
About REV TV 
YOUR MOTORSPORTS & AUTOMOTIVE DESTINATION is available to over 6 million households across Canada and features over 200 races from around the world and right here at home. From two-wheels to four and so much more. REV TV showcases all forms of high-octane racing, such as MotoGP, Monster Jam, AMA Supercross, World Rally Championship, IMSA WeatherTech SportsCar Championship, Indy Lights, World Endurance Championship, World RX Championship, IndyCar Classics, SPEED SPORT TV, along with news coverage such as The Inside Line (F1), Winged Nation (winged sprint cars) and Tuning 365 Performance Auto & Sound Magazine. We also have a slate of original programming with REV Culture with Todd Lewis that features interviews with motorsports luminaries, All North Racing which focuses on grassroots racing, a slew of how-to and behind-the-scenes programs, and so much more. REV TV is your MOTORSPORTS & AUTOMOTIVE DESTINATION 24/7.