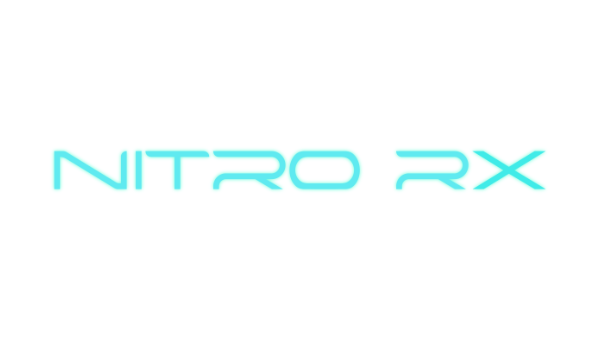 Nitro Rallycross Brings its High-Energy Brand of Motorsport to REV TV!
Burlington, ON (October 25, 2022) — REV TV Canada, YOUR MOTORSPORTS & AUTOMOTIVE DESTINATION 24/7, is excited to announce that the electrifying new series Nitro Rallycross has jumped its way onto its programming lineup! 
Nitro RX is the brainchild of legendary motorsports icon Travis Pastrana and Nitro Circus, so you know that it brings that unique jolt that the Nitro brand promises. Their first event featured a custom-built track that featured the biggest jump in rallycross history, and races have drawn the best racers around with top drivers, including Tanner Foust, Scott Speed, Ken Block, Mattias Ekstrom, and Johan Kristoffersson. 
Now, with the aforementioned Pastrana plus F1 world champion Jenson Button, Euro Rallycross winner Andreas Bakkerud and more all competing in 2022/23, along with NASCAR Cup Series champion Chase Elliott strapping in to the Nitro RX Star Car, the high-adrenaline action is set to heat up.
"Whenever you see the name 'Travis Pastrana' attached to something you know you are in for excitement and Nitro RX is no exception," said Ed Kanerva, Director of Programming at REV TV. "Nitro RX's blend of forward-thinking electric vehicles, classic multi-surface rallycross action, and the 'go-big' mentality of Nitro Circus make it an awesome fit for REV TV, and we especially cannot wait for the rounds in Quebec and Alberta."  


"We're excited to partner with REV TV and give Canadian motorsport enthusiasts a taste of the intense racing action coming to Quebec and Alberta in early 2023," said Brett Clarke, President of Nitro Rallycross. "This is an entirely new breed of motorsport, one fueled by the limit-pushing DNA of Nitro Circus. Canada has hosted some of the biggest moments in Nitro Circus history, so we're thrilled to team with a broadcast leader like REV TV to introduce fans across the country to the four-wheel thrills of Nitro RX." 
REV TV will air highlight shows featuring the first stops of Nitro RX's global series on Fridays at 8PM and will air future rounds starting with Los Angeles on October 29th-30th.  
About Nitro Rallycross
Launched in 2018 by motorsports icon Travis Pastrana and the innovators of Nitro Circus, Nitro Rallycross has revolutionized motorsport. With innovative purpose-built courses, banked turns inspired by the wide-open action of Supercross and short-form, head-to-head competition, Nitro RX creates high-impact, thrill-packed racing. Nitro RX's custom-built tracks – featuring the biggest jumps seen in motorsports – create unrivalled racing excitement. The full-throttle competition is now set to go global with Nitro Rallycross' expansion into a full standalone championship series. Nitro RX is also adding Group E, an electric circuit featuring the all-new FC1-X, the most powerful rallycross vehicle ever built. For more information, visit NitroRallycross.com.

About REV TV 
YOUR MOTORSPORTS & AUTOMOTIVE DESTINATION is available to over 6 million households across Canada and features over 200 races from around the world and right here at home. From two-wheels to four and so much more. REV TV showcases all forms of high-octane racing, such as MotoGP, Monster Jam, AMA Supercross, World Rally Championship, IMSA WeatherTech SportsCar Championship, Indy Lights, World Endurance Championship, World RX Championship, IndyCar Classics, SPEED SPORT TV, along with news coverage such as The Inside Line (F1), Winged Nation (winged sprint cars) and Tuning 365 Performance Auto & Sound Magazine. We also have a slate of original programming with REV Culture with Todd Lewis that features interviews with motorsports luminaries, All North Racing which focuses on grassroots racing, a slew of how-to and behind-the-scenes programs, and so much more. REV TV is your MOTORSPORTS & AUTOMOTIVE DESTINATION 24/7.