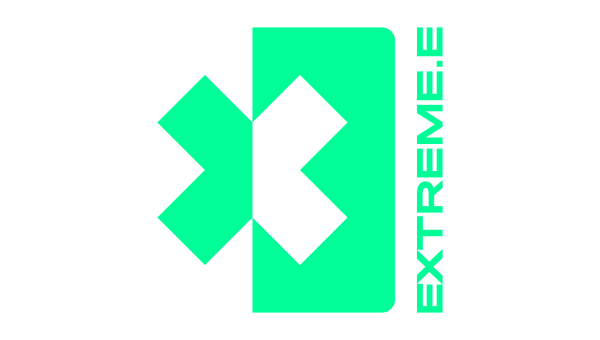 Extreme E Season 3 is Set to Electrify Canadians Live on REV TV!
Burlington, ON (March 9, 2023) — REV TV CANADA'S MOTORSPORTS & AUTOMOTIVE DESTINATION 24/7 is excited to announce that Season 3 of Extreme E will air live on REV TV.
Season 3 is set to be the most action-packed season of Extreme E yet, as change to the sporting format sees double the racing, as each race weekend will now be a doubleheader. Moreover, the ten-race championship will see the return of Mattias Ekström and Christine GZ alongside debuts for Heikki Kovalainen, Amanda Sorensen and legendary DJ Carl Cox's eponymous team. Lewis Hamilton's X44 Vida Carbon Racing Team looks to defend its crown with Fraser McConnell and Cristina Gutiérrez at the wheel. McConnell will be no stranger to Canadians thanks to his exploits on snow and ice when the Nitro Rallycross series visited the Great White North early this year.
"Extreme E's commitment to sustainability and equality is thoroughly in line with our values at REV TV," said Ed Kanerva, Director of Marketing and Programming at REV TV. "Racing can be a platform for incredible change, and Extreme E's efforts exemplify that, but at its core it is an exciting racing series that sees men and women compete in incredible vehicles at the highest level in incredible surroundings, and we can't wait to bring it live to Canadians."
Ali Russell, Chief Marketing Officer at Extreme E, said, "This deal with REV TV will allow us to strengthen our engagement with Canadians, who are well known for loving their sports, adventure, and travel led content, and have a strong affinity with purpose and a responsibility for our planet. 
"Extreme E's sustainability message and legacy goals have been front-and-centre for all of our stakeholders, our innovation on all-fronts is proving to be our strength. We're extremely proud of the commitment REV TV has outlined here and look forward to bringing Extreme E to the Canadian audience." 

The first race weekend of Extreme E begins Saturday, March 11th at 7AM ET with Race 2 at 8AM ET the following day, Sunday, March 12th. On top of our live airings REV TV will also air hour-long highlight programs, as well as the Extreme E Electric Odyssey magazine program that further delves into the groundbreaking sustainability efforts undertaken by Extreme E and their partners.
About Extreme E: 
Now heading into its third season, Extreme E is a radical off-road racing series, founded by the same team behind Formula E, which showcases electric SUVs and futuristic technologies in some of the world's most remote and challenging environments.
This five-event global voyage utilizes its sporting platform for the purpose of promoting electrification, environment and equality. The series' goal is to highlight the impact of climate change in some of the world's most endangered environments, promote the adoption of electric vehicles to pave the way for a lower carbon future, and provide a world-first gender-equal motorsport platform.
The first sport to ever be built out of a social purpose, Extreme E aims to minimize environmental impact while maximizing awareness, racing in places that have already been damaged or affected by climate change or human interference and taking fans deep into the heart of the most pressing issues facing our planet's future.
Not only that, but Extreme E is also helping the car industry to develop future-facing technology using racing as a platform for road innovation, which accelerates change ten-fold.
SEASON 3 CALENDAR
Saudi Arabia
11-12 March 2023
Scotland
13-14 May 2023
Sardinia, Italy
08-09 July 2023
Amazon/USA
16-17 September 2023
Chile
02-03 December 2023