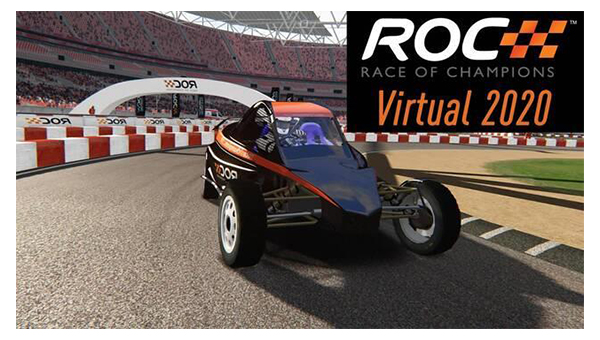 Race of Champions 2020 Virtual LIVE
Burlington ON, Canada (June 26th, 2020) — REV TV Canada, Canada's Own Motorsports Network, is pleased to announce that it will air the 2019 Race of Champions event from Mexico with one hour highlights followed by the heavy anticipated "Race of Champions Virtual 2020" live Sunday June 28th at 1pm ET.
Global stars from Formula 1, Formula E, DTM, Le Mans, World Rally and Rally X will go head-to-head on some of the most iconic venues of ROC's rich history including the mixed gravel and tarmac roads of the original Gran Canaria track and the twists and turns of London's Wembley Stadium.
FIA World Rally & Rallycross Champion Petter Solberg, Mercedes Formula E star Stoffel Vandoorne, current DTM Champion Rene Rast and reigning ROC Champion of Champions Benito Guerra are the first of many greats confirmed for the first virtual edition of the historic all-star event.
The tracks have been built from the ground up in the sim racing game Assetto Corsa and have not been used in competition before, ensuring a neutral platform and fair competition for all participants. Just like in the real-world Race of Champions, the drivers will have to showcase their diverse skill set to quickly adapt to a wide variety of machinery, including a VUHL supercar, a Rallycross car and the classic ROC buggy.
"As we continue to find ourselves in unprecedented times, it is great to see the racing community seeks unique ways to entertain the fans while offering a one-of-a-kind challenge to the drivers and their teams" said Mike Garrow President of REV TV Canada. "ROC President Fredrik Johnsson and his team who created this race event have partner with Motorsport Games to make this happen and it is sure to be an exciting live show to watch" he added.
"We've seen a phenomenal growth in esports during the past months of lockdown. We want to make the Virtual Race of Champions the Grand Finale for this intense period of sim racing ahead of first real Formula 1 race of the season" said ROC President Fredrik Johnsson. Everyone will have the same chance to win regardless of which series they come from, we are delighted to welcome REV TV Canada to air our event live as we know Canadian race fans are very passionate of motorsports and Race of Champions is the "Race" that brings all the drivers together," he added.