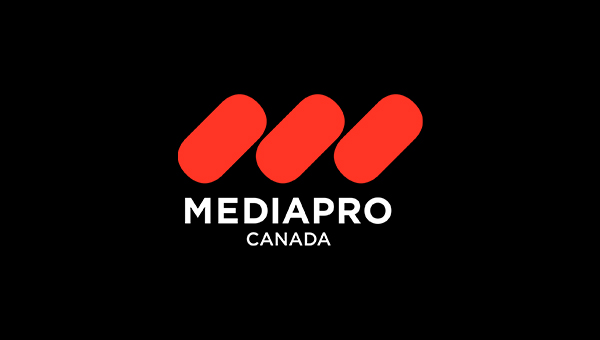 MEDIAPRO Canada to provide state-of-the-art cloud playout facility for MotoGP broadcaster REV TV
April 6th, 2021: MEDIAPRO Canada has secured an exclusive agreement to provide a state-of-the-art channel playout solution for REV TV Canada, the 24/7 motorsports network available in over 6 million Canadian homes, and, as of last month, the new home for the MotoGP World Championships.
Mediapro Canada will also be supporting the channel with remote production facilities and live integration for a series of motorsport events across Canada and the US.
Mike Garrow, President of REV TV, said that "moving our master control and signal delivery services to Mediapro Canada is a strong technological step forward for us as we continue to expand our network's offerings. As REV TV continues to diversify its live North American and International races along with original programming for the network, Mediapro offers us all the services and skill sets that will ensure we reach new heights for our customers".
The company's playout centre and broadcast facilities in Toronto, Ontario, are part of the wider Grupo Mediapro's international playout service, which provides customers around the world with reliable and self-managed channel playout automation.
Oscar López, CEO of Mediapro Canada, emphasized that "we are providing REV TV with a game-changing cloud-based playout solution which we already have in place for more than 100 channels worldwide, including FOX, beIN Sports 4K, Disney Channel and The Olympic Channel, among others. This is a turn-key service for a new generation of broadcasters around the globe."
The group's playout centers in Madrid and Barcelona (Spain), Miami (USA), Sofia (Bulgaria) and Toronto are fully equipped with all the capabilities (content ingest and management, digital archiving, quality control, subtitling, ad and logo insertion and graphic overlay) required for cutting-edge broadcast channel generation, and are interconnected via a fiber-based network, facilitating global distribution via satellite and terrestrial video networks.
Overon, Grupo Mediapro's broadcast facilities subsidiary, manages a fully-redundant global broadcast infrastructure featuring powerful interconnectivity, a highly-integrated workflow and 24/7 operation teams across each centre, guaranteeing instant disaster recovery and reliable channel availability.